You have a website and you are continuously working on it but when you see analytics, nothing is happening, there is no or low visitors. How can you fix this problem? By doing search engine optimization. And you can learn how to do SEO online. In this post, I am going to tell you about WordPress Seo.
Learn How To Do Seo Online
Now as a WordPress user, if you don't know SEO, you may ask a question How To Improve WordPress Seo? And I will try to tell you some basic things about the SEO of the WordPress website.
1. Check Search Engine Visibility Setting
The option in WordPress settings may be ticked that discourage search engines from indexing your website. So untick this option.
Just go to the reading settings of your website and untick that option.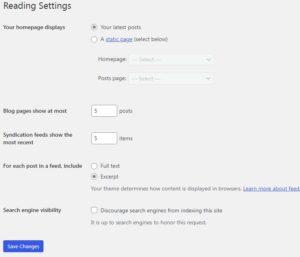 And click on save changes.
You can tick that option if you do not want to index your website.
2. Submit Your Website To Search Engines
You can submit your website to a search engine. There are some methods to submit your website to search engines like bing and google. And you can choose the method that you will find appropriate and easy.
How can you submit it to the google search console?
Watch that video
Will submit your website to search engines affect SEO. In my opinion, yes it affects SEO directly and indirectly.
3. Keywords
Keyword Tools are important, if you know what people are searching for about your topic, you can write according to it and can use these keywords.
And I mostly used ubersuggest.
You can visit ubersuggest and can see different things about a particular keyword.
Below I am talking about ubersuggest.
Some keywords have high competition and some have low competition. If you have a new website, I will advise you to use low competition keywords, and also I will advise you to see the cost per click before using that keyword. And don,t use the keyword if the CPC is 0.
4. Plugins
WordPress SEO plugins will also help you regarding your website SEO. There are SEO plugins such as:
AIOSEO
Yoast
I use AIOSEO for my website.
Learn Online About SEO
There are other different things you can learn about SEO. So I will share some resources with you that you can use. How to improve your WordPress SEO? Start learning online about SEO and improve SEO.
I will talk about these online resources.
Youtube
Udemy
WPBeginner
Some Other Websites
Youtube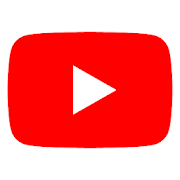 There are many videos available on youtube about WordPress SEO. And you can watch them and improve your knowledge and SEO.
I will share some videos with you.
The below video don,t mention that it is only for WordPress. I think this video will talk about SEO in general not only for WordPress.
Udemy
Udemy is an online course website. And from here, you can learn WordPress SEO. Below are links to some courses.
I think the second course talks about SEO in general not only for WordPress SEO.
Read Willing To Do Free Online Courses? Check Udemy
WPBeginner Website
If you are a WordPress user then you may know about WPBeginner. This website guide people about WordPress.
Here I talk about SEO Guide. There are many posts on this website about WordPress SEO.
Read this post from their website. Ultimate WordPress SEO Guide for Beginners (Step by Step)
You can visit their website WPBeginner and start learning about WordPress and WordPress SEO.
Conclusion
I hope you read the full post. And this post will help you. In this post, I talk mainly about WordPress SEO.
I talk about some things regarding SEO such as visibility settings and Keywords.
And I also share some resources from where you can learn SEO online.
Comment below that which plugin you used on your website and why are you using it?
Share this post with your friends.
And if you want help with the SEO of your WordPress website then contact me, I will help you.
Read Free WordPress Hosting Online