You may be using Facebook to connect with different people. And now you also want to make an account on Twitter. But don,t know much about its system and all the process. No Problem, in this post, I will guide you about many things. Want To Make an Account On Twitter? Read this post.
There may be some things that I will not talk about but I will try to cover all the basics.
Make An Account On Twitter
So first I will guide you on how to make your account on Twitter using the computer.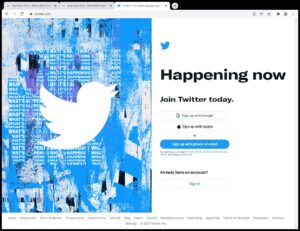 You can sign up, using the mentioned methods. I will do it by google.
Click on sign up with google.
Write your email and password.
This screen will come up. Click on confirm.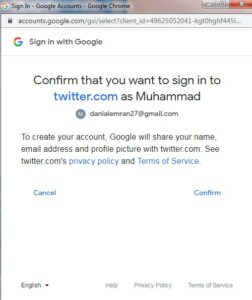 Select your date of birth and click on next. As it is a guide so I will Select a random date.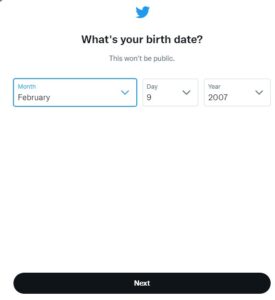 Tick or untick it according to your choice. I will untick it.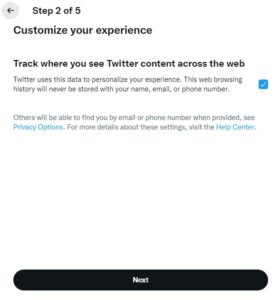 Okay, if a screen appears to you to write your bio then write it or if there is the cancel option and you don,t want to write then cancel it.
Congratulations, your account is created.
Edit Your Profile
Edit your profile by the option that will be on the left side.

Click on edit profile.

Now you can change your name, write bio, location, website and change birth date. And you can also upload your profile and your cover photo.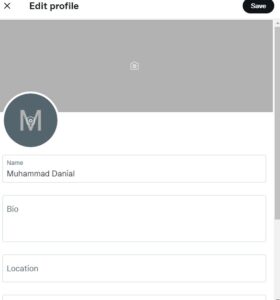 If you scroll down, there is an option Switch To Professional, you can check it on your own because we will not talk about it in this guide.
After writing the details, click on save.
Good.
Follow Other People
Follow other people that can be your friends, favourite celebrities or anyone you like to follow.
Why do you have to follow people because to see tweets of them? And some people may also give you follow back.
To follow people, you can search their names or click on let's go on the home page to see suggested people.
Now when you click on let's go, Twitter will show you some suggestions like this.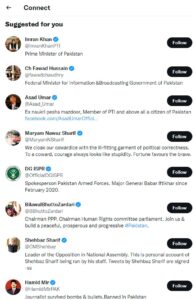 Start following people you like.
Write Your First Tweet
What is the tweet? It is like a status that you write on Facebook. You can click on this icon to tweet.

Now there are some words limit for a tweet. And you cannot exceed it. If you want to tweet that is big then write multiple tweets or add another tweet to that particular tweet.
Use Hashtags
In your tweet you can also use hashtags, using #.
You can use this hashtag so if another person searches for a particular hashtag your post can also come to the search list.
A hashtag can also help you to make some topic trends if other people also use the same hashtag.
See What Is Trending
To see what people talk about and what is trending, on the home page see on the right side or click on this icon.

After clicking on this icon, you can see this screen.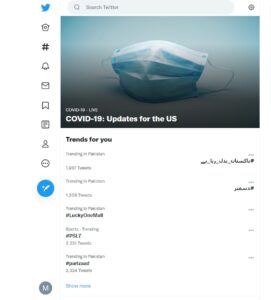 Now you can also see settings of trends.
Click on the settings icon that is on the top.

This screen will appear.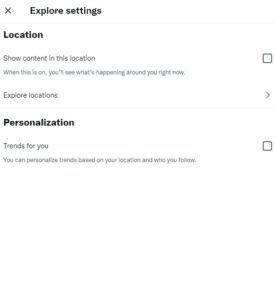 Now the options may be a tick for you. I personally untick the options.
Now you can see trends according to your choice. For Example, you can see what is trending in the United States by clicking on Explore Locations.
So this is a simple guide about trends but it is not the end now. It's your time to take part in trends.
Take Part In Trends
There are some options to take part in a trend. Just click on a trend and tweet about it. This is very simple to do. If it starts with # it will be automatically written in your tweet.
Secondly, you can also start your own trend by talking about some topic and asking others or encouraging others to talk about it.
You can also be in some groups that start trends.
Now I will talk about these messaging and groups on Twitter.
Talk With Other People
You can also talk to different people by messaging them. There are some accounts that you cannot message.
How can you message other people?
Click on this icon that is on the left side.

Then this screen will appear, click on the new message or start a conversation.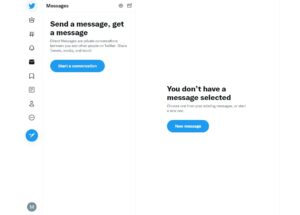 This screen will appear. Write the name or if you know their Twitter name that starts with @ then write there that name.
After that click next.
Start messaging them.
Twitter Message Groups
Okay, now the second thing is Twitter Groups. You can message multiple people at one time and it will make up a group. Other people may have the option to not accept the message.
People can also add you to their group. And there also may be an option to search for the group but I don,t know about it.
You can make groups with people and can make a plan to start a trend on something.
Interact With Other Tweets
So the last thing I will talk about is interacting with other tweets.

From the first option, you can reply or comment on that tweet.
From the second option, you can share/retweet that tweet or share with your comment.
The third option is to like the tweet.
From the last option, these options will be available to you.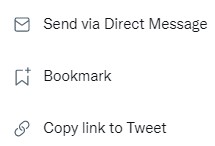 You can embed that tweet or report that tweet by this option that is on the top of that tweet.

Conclusion
Okay, this is a simple guide about basic things about Twitter. I hope this will be helpful for you.
It will help you regarding twitter messages, groups, trends and some other things. If you have wanted to know about Twitter. Read this post.
I know that I don,t mention everything about Twitter but according to my knowledge many basics are discussed. At last, I will like to mention that you can see your tweets, tweets and replies, likes etc from your profile.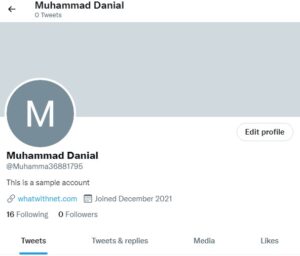 Share this post with others. If you want to know how to create a youtube channel then read this post.