You don,t want to go to the gym every day or do you don,t have time to go to the park every day? But you want to exercise and want to be fit. So now home workout apps will help you. And you even don,t need equipment for most of them. Just open the app, start the workout, at any time of your choice. These apps will help you to get fit and will help you to be in shape. And if you tired of being searching for a good fitness app then this post may help you to find a home workout app that will help you.
Why should you use the Home Workout App?
Now you might be thinking that why should I use the Home Workout app when I can go to gyms and can go to parks. I also answer this in the first paragraph but there can be other reasons too like:
For consistency. Sometimes you don,t want to go outside and these apps can help you to be consistent.
If you don,t like the gym but want to do exercise these apps can help you.
If there is no gym around you, you can use these apps.
Everyone can have their own reasons so if you want to do a workout at home, try these apps.
List Of Workout Apps
First I will share a list of apps.
30 days fitness challengege
Home workout – no equipment
7 min workout
Plaicise: Augmented Reality Fitness Games
30 days fitness challenege
I personally use this app and I like it. This app is very easy to use. There are different workouts in this app. It includes arm workout, full-body workout, ABS Workout, Butt Workout, and leg workout.
Each workout has a plan, easy, medium and hard. So you can use any plan according to your choice.  And each plan has 30 days. There are also some breaks during these days. There is also a meal plan in this app if you want to do so. For workouts, I will suggest you try this app.
Home-Workout – no equipment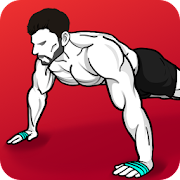 This app is by Leap Fitness Group, 30 days fitness is also their app. In their description on google play store, they say  
No equipment or coach needed, all exercises can be performed with just your body weight.
And they also share these features in their description
√ Warm-up and stretching routines
√ Records training progress automatically
√ The chart tracks your weight trends
√ Customize your workout reminders
√ Detailed video and animation guides
√ Lose weight with a personal trainer
√ Share with your friends on social media.
You can download the app by clicking here.
7 min workout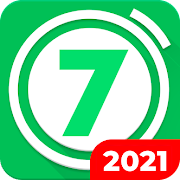 This app has some different workout options like Sleepy Time Strech and Abs workout. It has also 30 days challenge and this challenge has different plans like easy and medium. There are also different things in sleepy time stretch and you can do them also. If we talked about options many of them only take 7 minutes and you can have 7 minutes from 24 hours. So give it a try.
Plaicise: Augmented Reality Fitness Games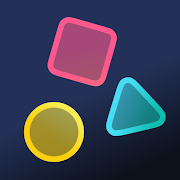 When I am writing points for this post. I thought that the last app should be different. You might be thinking what is the difference. All the apps are like have the same idea and have many things in common. But you are wrong.
This fitness app is an augmented reality app. You will do the exercise with the front camera on. And the app will show you the instructions. There are many different exercises to do in it. You can watch the video below to get a better understanding.
Download the app from here.
Conclusion
Now I have shared some apps. And I think that these apps will help you to be fit. It's your choice to choose an app but I will recommend you to try Plaicise and 30 days fitness challenge. You can choose any app that you like. And if you are bored then read this post. Or open this post to read about wiki-related websites. I hope that you like this post and it helps you.
Share this post with your friends on Facebook, Twitter and anywhere you like.