You are Muslim and you want to do some tasbih or want to read Holy Quran but don,t have access to them. No problem, Islamic apps are going to help you. Yes as there are different apps for different tasks, there are also Islamic apps that can help you in different things. If you are searching for Islamic apps then read this post and install your favourite app among these apps.
 Should You Install An Islamic App
Now there can be many reasons that why should you install an Islamic app. I will talk about some of them.
You don,t have access to Holy Quran sometimes.
You don,t have access to Tasbih sometimes.
You want to find qiblah.
You want Islamic Calendar.
Note: All apps might not have all the features.
There can be many other reasons too for many of you. I just shared some reasons so you can have an idea that why should you install Islamic apps.
List of Islamic Apps
There are many Islamic apps if you search on the play store. And I will talk about some apps.
Muslim Pro
Islam 360
VMuslim
Holy Quran
Muslim Pro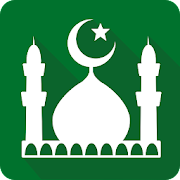 This is a very popular app and it has many features. And I am also using this app and I found it useful. This app has too many features. You can read Holy Quran along with translations. And there are many languages available such as Bengali, Urdu, English and Turkish etc. So you can read the translation in your own language if it is available.
There is a last read option in it so you can where you stop reading Holy Quran and can start reading from there. There is also a verse of the day option in it and you can read verses each day.
There are azan options too where you can enable azan notifications. There are many other options too like qiblah, Duas, Greeting Messages and Calendar etc. If you want a detailed article on this app then please comment below.
Install the app from here.
Islam 360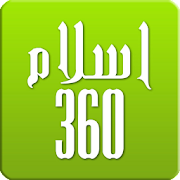 This app is also very good and has many features. You can read Holy Quran from this app. There is verse, hadith, event, word and dua of the day in this app. There are also many other features in this app that are great such as:
Umrah Guidance
Hajj Guidance
15 Lines Quran
Fahm-ul-Quran
Word by Word Ayat
Salah Tracker and many other different features.
Install this app from here. And to install Islam 360 app for iPhones then click here.
VMuslim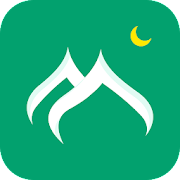 This app has also many features like Holy Quran, Tasbih and Dua. This app also has a quiz option. There are also different articles in this app There are also Hadith in this app. What I think about this app is that it runs very smoothly. If you want a simple Islamic app then try it.
Holy Quran
This app is used to read Holy Quran. This app is really very simple. You can read Holy Quran and can resume reading from where you stop. And you can also read by PARA and Surah. There is also some information about Holy Quran in this app. I will suggest that if you are searching for an Islamic app for just reading Holy Quran then install this app. There are just little extra things in this app.
Conclusion
I hope that this post helped you to find an Islamic app for you. Or you may get the right result for Islamic apps free download. Now see that which app suits you, install that app and start using it.
And if you want to read about apps for meditation then click here.
Share this article with your friends or someone who is searching for Islamic apps.