Quora is a website where people can ask questions and can answer people's questions.
If you have any questions then go to quora and ask people.
There are also some other features in quora.
Do you find Quora Interesting?
In this post, I will tell you how to make an account on Quora, post a question on Quora, and answer someone on quora.
I will guide you using a mobile app for quora from the play store.
How To Make An Account On Quora?
Follow these steps and make an account on quora:
Install Quora
Open Quora
Choose an option that is suitable for you. I will click on continue with google.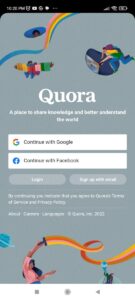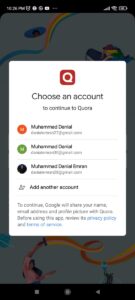 Select topics of your interest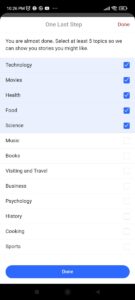 Click on done
Congratulation. Your account has been created
Click on the first letter of your name that is on top. That is written along with the home.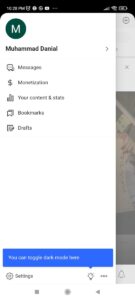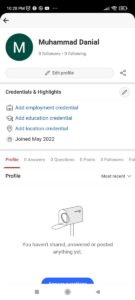 You can edit your profile.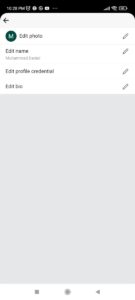 You can also add this information.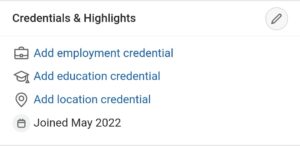 See how simple it is to create your account and edit your profile.
How To Post A Question On Quora?
Now, if you have any questions, you can ask them on Quora.
I will tell you two ways.
The first one is to search if someone already asked your question.
To do this follow these steps:
Click on the search icon on the home screen of quora.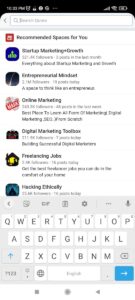 For example, I am writing what is the difference between democrats and republicans? Then click on your related question if it is visible or click on the first one( Search).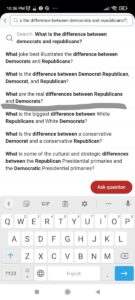 Here is the link to this question if you are searching for this question.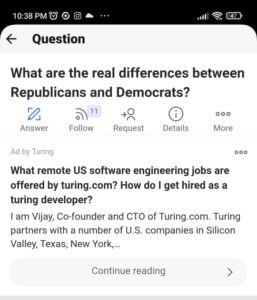 The second way is to write questions by yourself.
On the home screen. Click on the + icon that is on the top.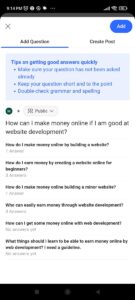 Click on add.
Choose topics.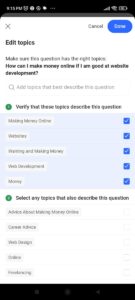 Click on done.
Request people to answer your question.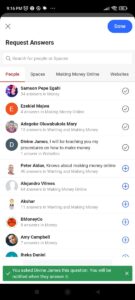 Click done.
Your question has been published.
How To Answer On Quora?
Follow these steps to answer on Quora:
Click on the pencil icon that is on the home screen. (Center One)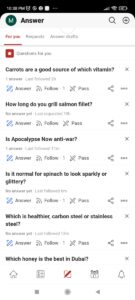 Click on the question that you want to answer.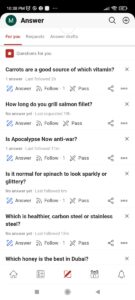 Answer the question and then click on post.
Your answer has been published.
You can also see the answer requests for you. 
You can also find questions by search.
You may also find the questions on the home screen and from notifications.
You may also find questions by searching specific topics.
There may be some more ways to answer questions on quora.
Conclusion
I hope this post will clear you that how to sign up for quora, how to ask a question on Quora and how to answer on quora. Share this post with your friends who are curious about Quora and want to use it.
Read other posts such as:
What Is Your Personality Type? Learn More About It