Do you want to learn how to teach online? In this post, I am going to tell you, some ways to teach online.
If you know any subject well and want to make some money by teaching it to others then this post will be going to help you.
Benefits Of Teaching Online
Some benefits to teach online are:
You can earn money online.
You can work from your home.
Ways To Teach Online
These are some of the ways to teach online.
YouTube 
Your Own Website
Facebook And Zoom
Youtube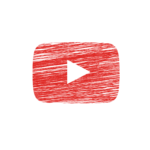 Youtube is a very good platform to learn many things. There are many channels that teach you different things online.
And if you want to teach something online, you can do it on youtube.
Let's say You have done BSCS and you can teach 9 and 10th students computer. So you can do it on youtube.
You can earn by ads on your channel
To create a channel on youtube read this post.
Steps To Create A Youtube Channel
Your Own Website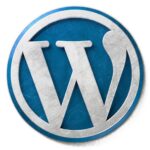 You can also create your own website and there you can teach students. It is up to you how you will teach.
You can teach a single student or multiple students. You can also give assignments to students.
There are some ways to earn through your own website.
You can charge students.
Ads on your website.
Affiliate Marketing etc
To learn how to create a website. Check this post.
How To Develop A Website: Create Your Own Website
Facebook And Zoom
Are you probably thinking about why I talk about these two resources?
What is the combination?
You probably know what zoom is. Through zoom, many people can talk to each other online.
Through the corona pandemic, it is used by people on a large scale. You can also use it to teach students online.
But what is the purpose of Facebook here?
The purpose of Facebook is to get students. To tell students that you teach online. And you can also use Facebook ads to promote your page and get more students.
Read Steps On How To Create A Facebook Page
You can earn by charging students.
Conclusion
Now you have learned how you can teach online. Share this with those friends who want to teach online.
I hope this post is helpful for you.
You may like this post.