Introduction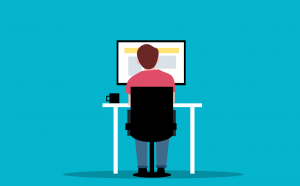 In this post, I will talk about Freelancing. Freelancing is very trending nowadays. In freelance work mostly you are only answerable to your client. Many people are freelancing. If you want to do freelancing and you want to learn it, then you are at the right place. I will tell you about different resources to learn freelancing online. But first, look at the advantages of freelancing. 
Advantages
You are free to work at any time.

You are not bound to go anywhere and can do work at home.

No degree is needed, you just need the skill.
There are also many other advantages you can read online. Before reading this post, please note that freelancing is not a quick rich scheme. Some people can make money fast through it, but for some people, it can take time.
Learn Freelancing Online
There are many resources from where you can learn freelancing online. I will talk about some resources.
Through Website
Through YouTube

Learn Freelancing

Through Website
There are many websites that can teach you freelancing. Some of the websites are:
Freelancing Hacks
Being Guru
Freelancing Hack
It is a good website to learn freelancing online. It has many articles.  There is one article is 14+ quick ways to find freelance jobs right now.  There is a complete beginner's guide that how to start freelancing. They also publish interviews online and many other things.
Here is the link to their site. Freelancing Hack
Being Guru
It is another good website to learn about freelancing. Basically, they talk about different things including freelancing.  Take an example of this article. It will teach you about What Freelancing Mean.
Here is the link to their site. Being Guru.
Learn Freelancing Through YouTube

Lots of YouTube channels can teach your freelancing online. So don,t waste your time and check them. 
The channels included are only for those who can understand Urdu or Hindi.
Hisham Sarwar
Lets Uncover
Hisham Sarwar
Previously I have mentioned their website. He also has a YouTube channel. And you can learn freelancing from him. He will teach you in a very good way. This is his freelancing course link. Freelancing Course.
Lets Uncover
You can also learn Freelancing from this channel. It can teach you about different things.
How to choose the right freelancing skill? Many people ask this. So here is the link to the video from this channel that answers it. So, see the video and check whether it answers the best or not.
Freelancing Skills
Now, after reading all this you might think that what are different freelancing skills. I will tell you the names of some skills.
WordPress

Graphics Designing

Quick Books

Digital Marketing

Search Engine Optimization
There are many other skills and you can read them about online. Here is one article that talks about skills.
Freelancing Websites
Some websites where you can do freelancing are:
Upwork

Freelancer

Guru

Kwork

WorkChest
You can read more about websites from this article.
I hope you like this post and that it helped you to learn about freelancing. Share this post with friends who love to do freelancing.
If you want to learn about CSS language then read this post. Learn CSS Online Free