If you are interested in Augmented Reality, this post is for you. In this post, I share some apps and at last, I share one augmented reality game with you that you can install and play on your android phone or iPhone. Read the whole post, augmented reality apps on android and iPhone, and install your favourite game.
What Augmented Reality Means?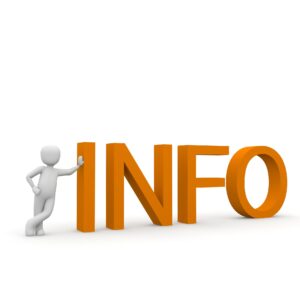 If you are new to this Augmented Reality, then you may be thinking what is it? As per my understanding, It is like a reality on your mobile that connects with the reality around you.
Wikipedia says this about Augmented Reality:
Augmented reality(AR) is an interactive experience of a real-world environment where the objects that reside in the real world are enhanced by computer-generated perceptual information, sometimes across multiple sensory modalities, including visual,auditory,haptic,somatosensory and olfactory.[1][2]
You can also watch this video to understand better.
Uses Of Augmented Reality
You have understood that what is augmented reality is. Now you can easily think about its uses. It can have many uses such as:
It can help teachers in teaching students.
It can use for playing games.
We can see how some furniture will look like in our home by using a specific ar app or a function of an app.
Augmented Reality Apps On Android And iPhone
ArLoopa
Devar
AR Board
Plaicise
ArLoopa
If you are searching for augmented reality apps for education, this app will help you.
You can use this app for education and some other purposes such as art, animals and fashion etc.
You can also add content to some specific place in the real world and can discover other people content using this app.
There may be more features in this app. Install this app and start using it.
Dewar
I will advise you to install this app if you are interested in Augmented Reality. The experience of using this app is very good.
This app has some characters such as a robot and you see them in your house.
You can interact with characters using your hand and If I talk about the robot, he can also move in your house by pointing to a specific place.
There is also a catalogue option in this app but I don,t know about it.
If you are new to augmented reality then install this app, you probably like this app.
AR Board
The purpose of this app is very simple and it is very easy to use. You can use colours and draw things in augmented reality using this app.
The colours will be in that place where you will move the camera.
I can,t find this app on the app store.
Plaicise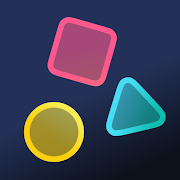 This is an augmented reality fitness game. I have already written about this app. Read about it in this post. Want To Be Fit: Try These Home Workout Apps.
Bonus: Augmented Reality Game
I will talk about AR Tank Wars. The game is simple. When you start this game. You have like a game board and you have to control a tank. And to destroy enemy tanks.
Install AR Tank Wars On Android.
Install AR Tank Wars On iPhone.
I don't know that is this iPhone app same as android or published by the same developer or not. Functions may be the same as android one.
Augmented Reality App Development Tutorial
If you are interested in augmented reality app development then these videos may help you.
Also, visit this youtube playlist, it may help you learn Augmented Reality.
Here's the first video.
Conclusion
I hope if you are interested in augmented reality then this post may going to help you. I talk about some Augmented Reality apps and one game. Share this post with those who are interested in Augmented Reality.
Also, Read Thinking What Is Metaverse By Facebook? Learn About It